Why Choose Longxiang as your Partner?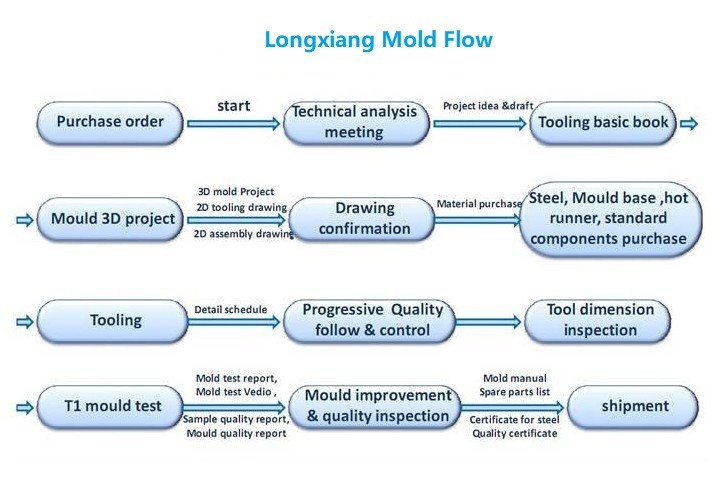 Longxiang is Strict
Longxiang has a strict system to implement on each mold, which keep the molds in high quality. Reduce the risk.
We also got ISO Certificate.
Longxiang is open and ambitious
The biggest mold Longxiang made is 50 Ton.
The biggest plastic part Longxiang made is 25Kgs.
Longxiang has enough confidence to develop new project with you.